8 tags
Beware of this "Beauty" Trend
  Lately, I have been obsessed with Pinterest (I'm sure I'm not alone…) and I have been seeing more and more pins about "Lemon's benefits for your skin".   Every time I see one, I cringe. It scares the crap out of me to think that people are using lemon on their skin and going about on their day… As a matter of fact, the straw that broke the camel's back  and what inspired...
7 tags
The Myth of Unpronounceable Ingredients
Myth: being able to pronounce the ingredients in a cosmetic means the cosmetic is safe. Truth: wrong. Sometimes this might be true, but it is certainly not the rule.   I have heard way too many times the "logic" that if you can't pronounce an ingredient it can't be good for you. In foods? Absolutely! in cosmetics? not so much… The reality is, ingredient phonetics have nothing to do...
4 tags
Beautifying Recipe: Chai Latte
Spring?? Where are you Spring??? At -17 C this morning and certainly not feeling too "springy" if you are anything like me, the only thing I want to do is snuggle and have a hot beverage. I cannot help you with the snuggling, but I can certainly give you a recipe for a delicious, decadent, spicy hot beverage that will surely make you feel better about this long-lasting Winter. My...
5 tags
Smoking and Your Skin
Nowadays, whoever is not aware of the consequences of smoking has been living under a rock. We know smoking causes many issues with the respiratory system, developmental system, nervous system etc. But why don't we talk a little bit about what it does to the integumentary system (our skin). Smoking wrinkles us in several ways. The first, and very obvious, consequence of smoking is the wrinkles...
Dairy-Free Cream of Mushroom
Every so often I like sharing what I call "beautifying" recipes with my clients. I have gotten such positive feedback from doing this that I decided to do it a little bit more often. I wanted to do something a bit "nicer" rather than blackberry pics, so I asked my very talented brother Carlos for his pro help! Thanks hermano :) (I love this picture of us when we were...
stefs-little-corner asked: What's your take on laser hair removal?
stefs-little-corner asked: Also, what can you tell me about a brand of skin care products called SwissMed (Swiss Med)? They were recommended to me by an aesthetician, I paid for them and now that I have them I see they have no ingredients listed, that worries me... Do you know anything about it?
Love Your Skin!
I have to admit… although I am a big believer in celebrating love, I'm not a big fan of celebrating Valentine's day per se. We need to celebrate love everyday, not just on Valentine's day. This holiday has gone from a day supposed to be filled with love and gratitude to a day filled with nostalgia and shattered expectations. I really believe we should celebrate love every day rather than...
3 tags
Acne, Hormones & Birth Control
I shared a link on my Facebook Page not too long ago by FutureDerm about Birth Control helping with acne. I gave my two cents on the post: of course it helps, because it artificially regulates our estrogen and progesterone levels. Although birth control works wonderfully as a regulator for menstrual cycles (and literally for birth control) the effect it has on the skin is secondary. Clearing acne...
jagoayeea asked: Hi Maria! I love your blog, and I have acne prone skin. I wanted to ask you about white heads and how to deal with him. I don't get any black heads, only white heads on my T-Zone and chin area. I use Clinique's 3 step skin program and so far it has been working as a good face wash toner moisturizer but I still get whiteheads every month. I'm not sure how to deal with them, I try not...
5 tags
Happy Holidays!
My Christmas tree: (my pride and joy!) Dear clients, readers, friends and family: One more year of success and dreams come true for Skin Wellness! I have had a rough year, full of as many blessings as I have had challenges, so I am ready to welcome 2013 with open arms! I hope each and every one of you a wonderful holiday filled with peace, love and gratitude. Don't forget that gratitude is...
4 tags
Kale Chips (Food For Your Skin)
I feel like it's been awhile since I posted a recipe. So today, I'm sharing my kale chips recipe. They are the perfect snack food for when you feel like chips, minus the horrifying ingredients. These "chips" are actually great for your skin. Every ingredient used is beneficial for the skin! The best part: they are incredibly easy to make. Note: I forgot how awful they look when it's the...
5 tags
Why Is Proactive So Bad for You?
Proactive pops up at least once a month in my practice or even my social life. How can it not? In this post, I want to explain why a line that is so famous, so used, and so effective is in reality sooo bad for you. So bad… Why is it so famous? It's called marketing. It's genius! Their marketing campaigns are HUGE (read here Forbe's "Proactiv's Active Ingredient: Celebrity"). But any esthetician...
7 tags
Dehydration: It Might Not Be What You Think
  Many skin related sensitivities come from dehydration. Some of the consequences of dehydrated skin include: ACNE (yes, acne), rosacea, eczema and general sensitivity. When I mention to my clients that they need to stay hydrated, their answer is usually "but I drink a lot of water".  Then I realized I had to change they way I say this because when I say dehydrated, the last thing I am thinking...
6 tags
Are You Exfoliating Too Much?
(lol sorry if this is too much for some, thank you for the laugh Beautybrains!) I had a client the other day tell me that she was exfoliating her skin (with Proactive, no less) every day. I was horrified to hear this, but relieved at the same time because I now knew the source of her thickened skin, particularly little bumps of her forehead. Keratinization is when the skin cells become dry...
4 tags
Pumpkin Recipes To Make Your Skin Glow
Pumpkin is everywhere.  Which makes me pretty excited because pumpkin soup is my absolute favourite soup.   I always talk about the importance of eating your vitamin A, so I wanted to share my recipe for pumpkin soup, since a lot of people have been asking for it lately. The timing couldn't be more perfect, since I also spent three wonderful weeks with my grandma, and she gave me a little...
5 tags
Does Sadness Make Your Skin Breakout?
Skin issues, like acne, eczema, and psoriasis, affects too many of us for too long. It affects not just our skin, but our self esteem and confidence. The ironic thing is that they have an incredibly strong emotional connection that creates a vicious cycle because the worse we feel about it the more we "feed" it, and the worse it gets. Not too long ago I got the most shocking, heartbreaking...
3 tags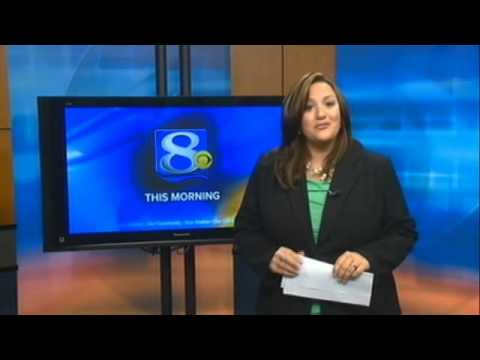 Is "Natural" Always The Best for Our Skin?
There is a huge misunderstanding in the beauty industry about "natural" and "organic" that I feel an urgent need to clarify. Many people believe "natural" is the best. Don't get me wrong, for most things in life, I believe this applies. Natural should always be the first choice. There are some really obvious ones like natural vanilla extract instead of artificial vanilla flavour, or water instead...
5 tags
Teenager Skin
As one of my favourite commercials likes to remind us, (something about that ad that makes me smile all day) it's "back to school" season and I was inspired to write about teenagers and their skin. Teen skin is incredibly challenging because it is constantly going through changes, so once you "have it under control" a new phase starts and another problem arises. Fear not though, because most of...
5 tags
Do You Ever Get Those Little "Zits" on Your Arms?
You know those little bumps on the sides of your arms? (Or sometimes on the cheeks, back of the legs, etc…) These are NOT, I repeat, they are not zits or pimples. It has absolutely nothing to do with acne, and it is called Keratosis Pilaris. It is a condition in which the keratin (protein in dead skin cells) accumulates around the hair follicle. The more melanin you have, the more visible...
6 tags
Chemicals In Cosmetics And What To Do About it
Today I came across an infographic bound to create panic. It names about 500 chemicals that are terrible for us, which isn't the problem. The problem I have with this article is that it didn't really offer a solution at all! Probably leaving readers with a feeling of "well, I'm now going to have to look like Jane (post-Tarzan) in order to be healthy". And that's...
5 tags
Greatest Deodorant In The World.. Move Over Roll...
Grab a little (wayyy less than this!). Make a paste with some drops of water, apply it on your underarms. It works like a charm! Don't take my word for it, give it a try yourself! Let me know how it goes! And how amazing it feels to not  be using dirty chemicals on your 'pits ;) xoxo Maria
5 tags
Why Do We Always Break Out On The Same Areas?
   Ever wonder why you breakout in certain areas over and over again? There is a holistic explanation and there's also a very "simplistic" way to explain it. According to Chinese medicine, breakouts in certain areas of our face can be caused by a disorder or imbalance of another organ in our body. Check out this cool post on "Face Mapping"...
6 tags
The Famous "Decollette"
Not a lot of people know that the chest area, also called the décolletage, has the same skin as the face. The face "ends" underneath the breasts. It is all the same type of skin; therefore, it needs the same amount of care.  Always keep in mind that both stretch marks and wrinkles are prevented by keeping the skin supple and moisturized. Treat the décolletage the same way you treat...
5 tags
Is Tanning Actually Bad For Your Skin?
I get asked all the time where I stand on this? Well… it is a bit of a difficult answer. I have to come clean and confess that I did like the way my skin looked sun-kissed (I am Latina after all), and I also love the feeling of the sun on my skin. But taking away all my childhood connotations to the sun…    (I'm the tanned little girl on the left. Venezuela, circa 1984) …and...
5 tags
Skin Cancer Could Affect Anyone
      It wasn't my original intent to write about skincancer today, but this morning I came across a campaign from the Dermatology Association of  Mexico (Spanish speakers: click here http://www.youtube.com/watch?v=iLrlr5K_m3s&feature=player_embedded) and it made me think a lot. There is a lot of misunderstanding and confusion when it comes to skin cancer, and people still believe...
6 tags
At Home Facials
Papayas… one of the most wonderful foods out there, hands down. They are good foreverything. Amongst the many benefits of this magical fruit, is the fact that it helps skin complexion both by eating it, and by using it as a mask/exfoliant! I know that for some people papayas are a complete mystery: how to pick them, cut them and use them. So I thought I'd share some info on that with you this...
4 tags
Age Spots and Pigmentation
  Freckles, unless you were born with them, are sun damage. And the older we get the bigger they get. That's why "sun spots" or "age spots" are like giant freckles. I talked about pigmentation and sun damage and why it happens before, but today I want to focus a bit more on the "what to do?" part. There is only one way to prevent sun damage and that is… you guessed it:...
3 tags
Reasons To Get Facials
The other day, somebody was talking about facials and spas. As this group of complete strangers kept talking about their day at the spa, it hit me: getting facials has a wide range of "purposes" (if you will) that not a lot of people know about. When we think of "getting pampered", the first thing that comes to our mind is a massage. Oh but why? When getting facials treatments give you...
3 tags
Reasons To Get Facials
The other day, somebody was talking about facials and spas. As this group of complete strangers kept talking about their day at the spa, it hit me: getting facials has a wide range of "purposes" (if you will) that not a lot of people know about. When we think of "getting pampered", the first thing that comes to our mind is a massage. Oh but why? When getting facials treatments give you...
4 tags
Beautifying Plant-Based Dishes
This post is dedicated to my cousin Veronica. She saw my grocery cart and asked what do I do with so many veggies other than salads. Here's an example of a very simple, fast, beautifying dish! Step one: cut the veggies in chunks, smaller than bite size, but big enough for them not to become salsa. In this case, I used leeks, carrots, green onions, red pepper, and red onions. Then, I...
4 tags
"Random" Zits
My little cousin got a random zit on her face, and asked her mom why people get zits? Her mom (accurately) told her that blemishes had to do with what you ate (most of the time anyway). Then my aunt asked me to explain to her what a zit was… I tried to explain to her that a zit or blemish is an indicator that you are eating one of these foods in excess: Breads, dairy, sugar, processed...
How To Exfoliate At Home?
To exfoliate is to remove the layer of dead skin cells that has accumulated on the surface of the skin.   I have mentioned before the importance of exfoliating once a week at home. Like I promised last week, here are a couple of ideas to make exfoliation at home easy and accessible! There are two types of exfoliants: chemical and mechanical.   Chemical exfoliants disintegrates the...
Skin Care... How Often Should I do that?

  One of the most common questions I get from clients is "How often should I do that?". Whether I am talking about moisturizing (twice a day) or replenishing homecare (twice a year), people seem to be a little lost when it comes to what is "average" and how often they should do it. So, I have decided to write a "cheat sheet" of what to do and how often. 1....
2 tags
Top 3 Eyebrow Mistakes
      I have noticed countless mistakes when it comes to eyebrow shaping. So, I decided to write the top 3 mistakes I come across when it comes to eyebrows and give you all a heads up on how to avoid them!     Mistake #1: Arch Location:   When an eyebrow's arch is too close to the nose, the entire eyebrow looks "off". The arch is supposed to start right under the...
5 tags
Plastic Surgery and Our Skin
Having a chat with my slightly-sleep-deprived-but-still-fabulous cousins (they are all new moms) the other day we got talking about aging, skin, and beauty secrets (more on that later, SUCH great tips from my oh-so-young-looking aunts). I noticed I came across one of the biggest missunderstandings when it comes to plastic surgery and how the skin stays young.  One of these young moms was...
3 tags
The Holidays...Repairing the Damage
I have always heard my incredibly wise mother say that when you cause damage, you can't truly "fix" anything with an just an explanation or an excuse. You "fix it" by repairing the damage you have caused (or at least trying to "make up for things"). I apply that in every aspect of my life, not just relationships. And it has become a motto for myself and...
4 tags
Acne "Solutions" That Actually Make it Worse
Dehydrating Your Skin with Alcohol (or toners, or soaps) Please oh please, absolutely no alcohol on  your face. When your skin is dry/dehydrated it (inteligently) tries to make up for the dryness by producing more oil (since our body can't produce water on it's own). Dehydration=Overproduction of oil=acne. Real Solution: Stay hydrated. (By Drinking water+using a moisturizer) ...
5 tags
Skin Cancer Breakdown
It wasn't my original intent to write about skin cancer today, but this morning I came across a campaign from the Dermatology Association of  Mexico (Spanish speakers: click here http://www.youtube.com/watch?v=iLrlr5K_m3s&feature=player_embedded) and it made me think a lot. There is a lot of misunderstanding and confusion when it comes to skin cancer, and people still believe it's...
3 tags
Emotions and Their Effect on Your Skin


  Smiling is anti aging. Frowning, literally, ages us. It creates wrinkles between our eyebrows.    My dearest aunt and I were talking the other day and she suggested I write about emotions and how they can age you. Specifically anger, sadness, and stress and how those feelings can take a toll on your face (and body). And I couldn't agree more.
When we are sad or depressed we look more tired...
4 tags
How To Avoid Looking Tired?
The other day someone asked me what they could do to look less tired. It's really funny, but a lot of times we try to find a solution to our problems when we know perfectly what the solution is already. There is one solution to looking (being) tired: resting.  (it's called beauty sleep for a reason and it's oh-so important) I do understand (in fact experience myself) the...
4 tags
Stretch Marks
Stretch marks happen when elastin and collagen fibres in the dermis have been damaged. According to statistics, 90% of people get stretch marks in their lifetime. It's very common in men too (guys listen up!). What can you do about them?   Once you develop stretch marks, they are extremely difficult to get rid of. Think of them as scars. When stretch marks first appear they are...
5 tags
Anatomy of a Zit
…And why you shouldnt pick at pimples! I apologize in advance for those of you with sensitive stomachs! To me, this is anatomy at its purest. "Highly educational" I thought, until my husband took a peek at my screen and saw my Google images results, and,  horrified, asked me why I was "searching for disgusting stuff on the internet". Not to worry, I will not add any...
5 tags
Food for Thought (and for the Skin!)
What we eat has a huge impact on skin. Today, I want to talk a little bit about my top choice when it comes to "feeding" our skin: Vitamin A. My go-to "food for the skin" is pumpkin. In my country people drink this soup at least once a week. We call the pumpkin "auyama". It is my favourite soup in the world and how lucky am I? It's also about the best...
5 tags
Eyes Q&A part ii
There were so many questions that I had to divide them in two parts!  What is the best way to prevent "crow's feet" or wrinkles around the eyes?  The best way to prevent "crow's feet" is by keeping your eye contour area well hydrated, moisturized, and healthy. Here are some tips: Use your eye contour cream everyday, constancy is key. Wear sunglasses; squinting wrinkles your...